INTIMAC
OUR EXPERIENCE AT YOUR SERVICE
Production and packaging machinery for the pharmaceutical, chemical and cosmetic industry
Join Intimac S.r.l. at CPhI Worldwide 2021
Coating Equipment
We carry out the complete revamping of the machines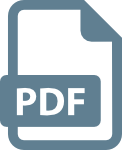 Download of all our available used machinery
Coating Equipment [5]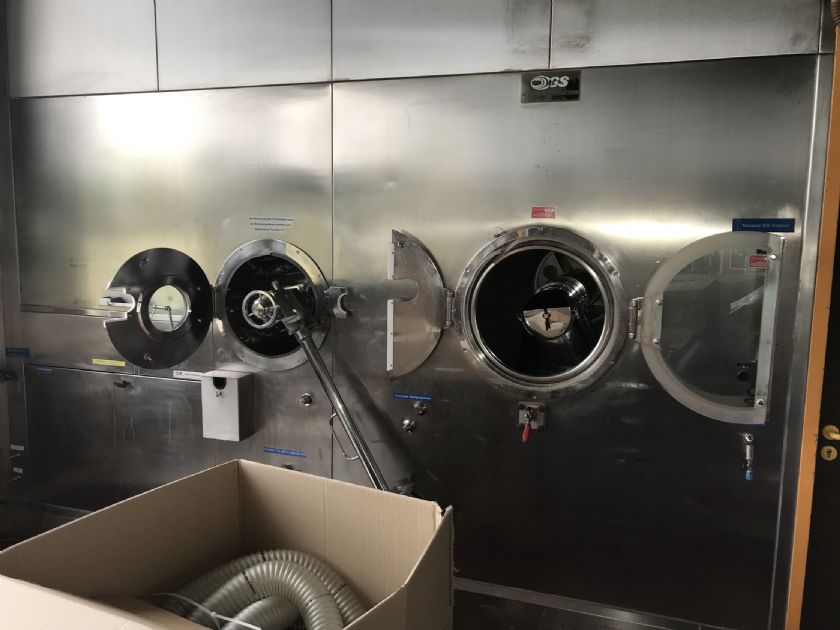 The Solid wall pan, with no perforations, makes it possible to process all sizes and shapes of product without clogging.
The shape, combined with the surface smoothness, bring a perfect mixing of the cores and a uniform distribution of the coating material.
An exclusive, patented drying system.
Two paddles immersed in the core bed guarantee that the drying air is conveyed directly through the tablet mass, thus avoiding swirls and turbulence inside the pan.

Either blowing or exhausting paddles can be used, depending on the process requirements and th
e use of different sizes of paddles guarantees high flexibility in terms of pan working capacity.
Spray guns: both Sugar and Film spray guns can be easily fitted on the sliding support arm, which can be rapidly removed from the front door of the pan, allowing their calibration/adjustment and fast, safe cleaning and sanitizing operations.
The high technology HT system is the ideal solution for the film and sugar coating of tablets and microtablets.

The exhausting paddles, immersed in the core bed, guarantee the optimum ventilation results that are required during aqueous film coating, as well as maximum versatility to obtain the best results in the sugar coating processes.
Technical details:
Minimum/maximum working capacity (litres) 200÷400
Pan Diameter 1630 mm
Pan mouth diameter (mm) 520
Pan motor power 4 kW
Process air delivery (m3/h) 2500
Power consumption 25 kW.
more info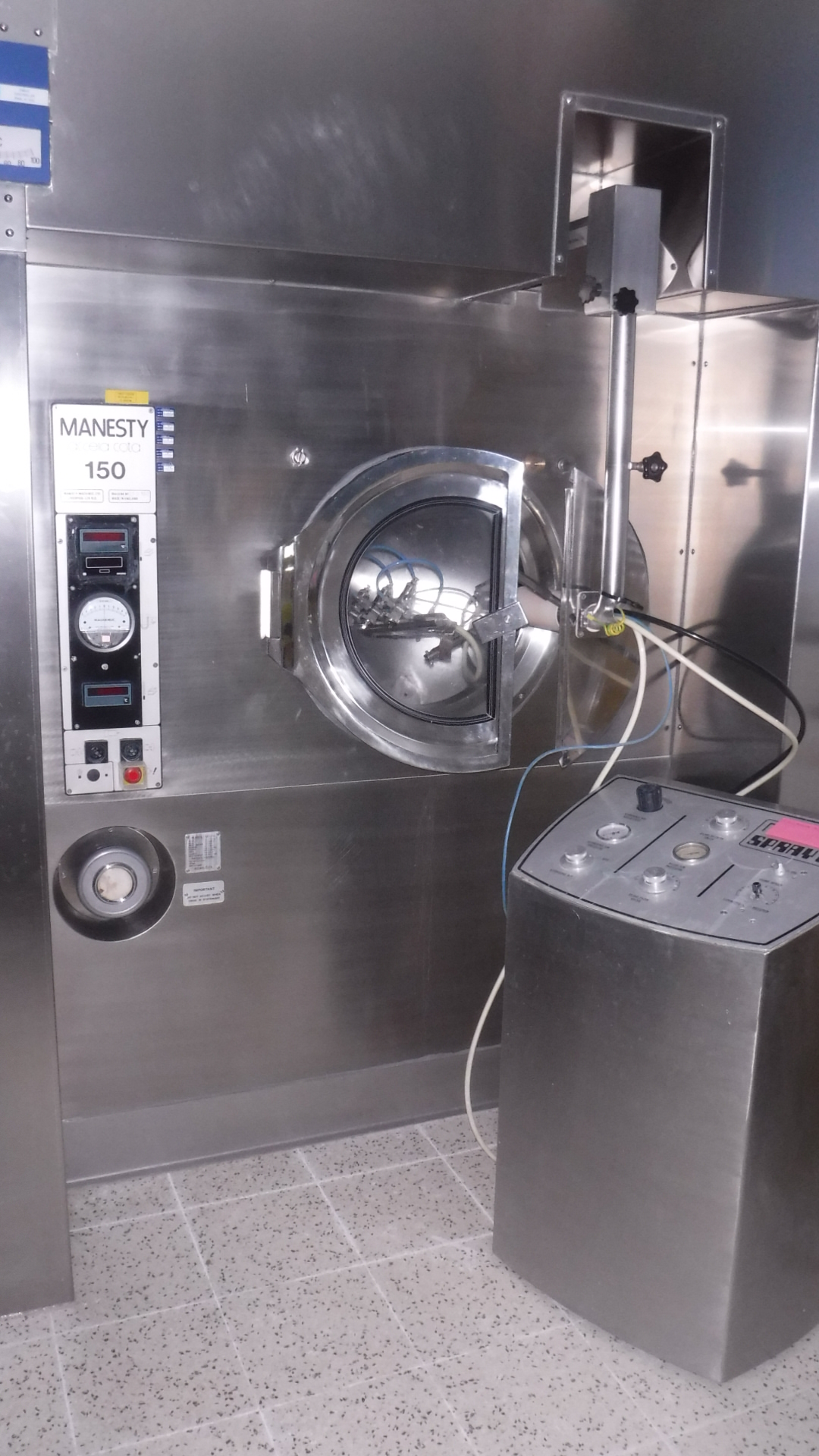 Coating Equipment Accela Cota 150
The Accelacota 150 models have been BWI Manesty's most successful range of coating systems.
Noted for their ability to deliver fast, flexible and consistent performance across a wide variety of products, the Accelacota range boasts thousands of satisfied customers worldwide, all paying testimony to the system's abilities.
For medium to large scale production, the Accelacota range features a unique side vented pan, with patented baffles, a choice of film application system.
TheAccelacota 150 incorporating tubular baffles, provides efficient production of normal batch sizes
Advanced Specifications flow tab system :
A key feature of the Flowtab system is the unique spraygun, designed by BWI Manesty to improve coating efficiency, reduce operational downtime
and simplify cleaning. The automatic clean-out facility prevents fluid blockages within the nozzle, even during extended production cycles.
Even at low atomising pressures, the spray rate and pump speed of the Flowtab can be controlled manually via the portable console or, automatically, from the ACS control console, without adjusting the sprayguns.
Pan working capacity: 150 Kg.
Pan speed: 5 - 15 RPM
Pan outside diameter: 48" (1219.2 mm)
Pan mouth diameter: 19" (482.6 mm)
Base construction: Stainless steel
Drive motor: 2 hp 1440 RPM
Height: 75" (1917.2 mm)
floor space: 61" x 50" (1548.9 x 1270 mm)
Weight: 1550 lb (700 Kg)
more info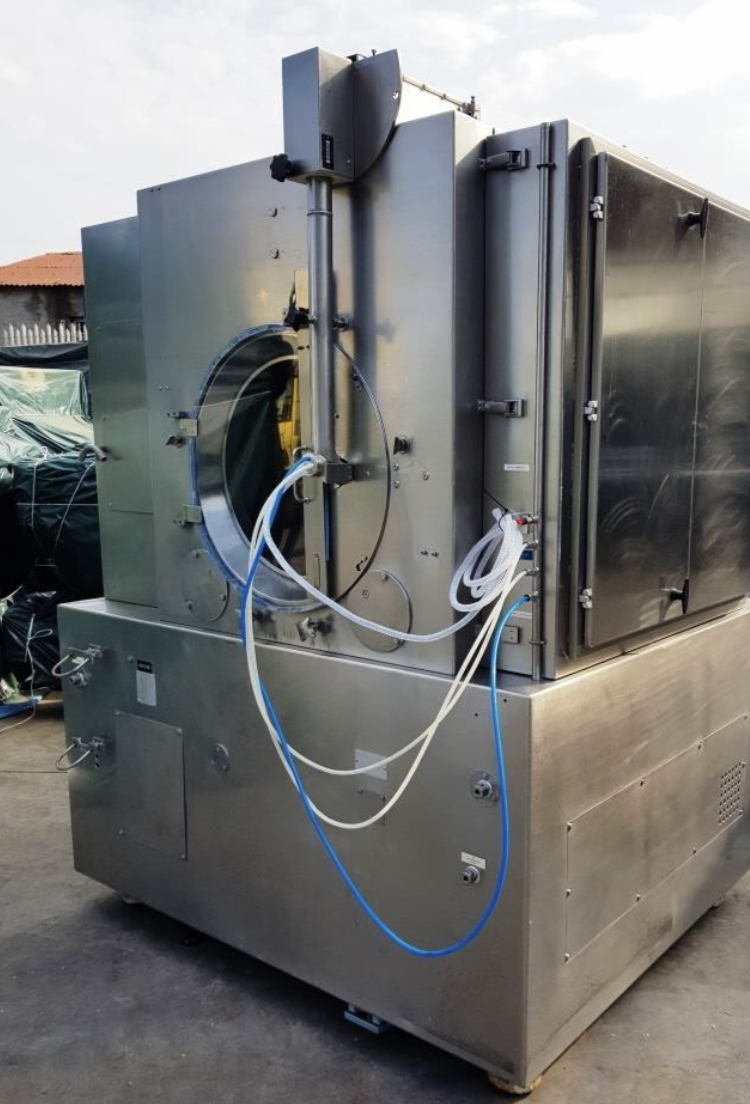 Coating Equipment Accela Cota 48"
ACCELA-COTA 48"
Approximate working capacity (depends on tablet size): 150 kg
Pan speed: 5-15 RPM
Pan Diameter: 48" (1219.2 m/m)
Pan Mouth Diameter: 19" (482.6 m/m)
Materials of construction, pan, exhaust, plenum & sink: Stainless Steel
Pan drive motor: 2 hp 1440 RPM Buxton certified groups 2 & 3
Exhaust fan flow rate: 2500 cfm at 8" water gauge
Exhaust fan motor: 71/2 hp 2880 RPM Buxton certified groups 2 & 3
Exhaust outlet diameter: 12" (304.8 m/m)
Sink Drain: 1⅜" dia (34.93 m/m)
Height: 75.5" (1917.2 m/m)
Floor Space: 61" X 50" (1648.9 m/m x 1270 m/m)
Weight: 1650 lb (700 kg)
SPECIFICATION
PAN WORKING CAPACITY: APPROX.350 POUNDS
PAN SPEED: VARIABLE 8-20 RPM
PAN OUTSIDE DIA: 48"
PAN MOUTH DIA: 19"
PAN EXHAUST HOOD SINK MATL.: STAINLESS STEEL
BASE CONSTRUCTION: STEEL
EXHAUST REOUIREMENTS: 1100 CFM 82 WG (MIN.)
DRIVE MOTOR EXPLOSION PROOF: 2 HP 1440 RPM
FAN MOTOR EXPLOSION PROOF 71/2 HP 2880 RPM
DRAIN CONNECTION: O/D COPPER PIPE
HEIGHT (LESS COVER): 75 ½", INCL. COVER 82"
FLOOR SPACE: 61" x 50"
WEIGHT (LESS COVER): 1540 POUNDS
more info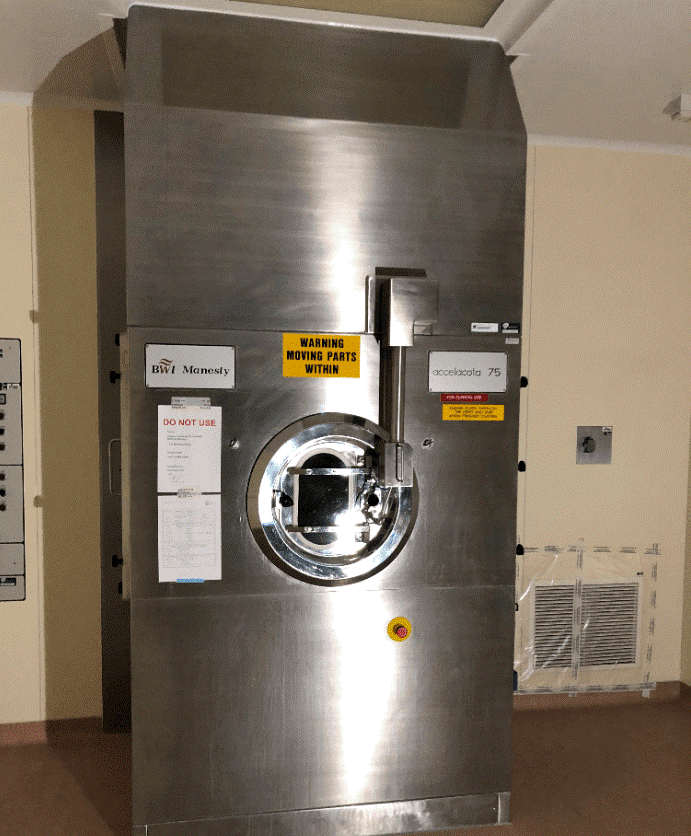 Coating Equipment Manesty HPCX 0003
Manesty Accelacota 75 HPCX 0003 tablet coating machine.
Capacity: 75kg
With control panels and filtration

more info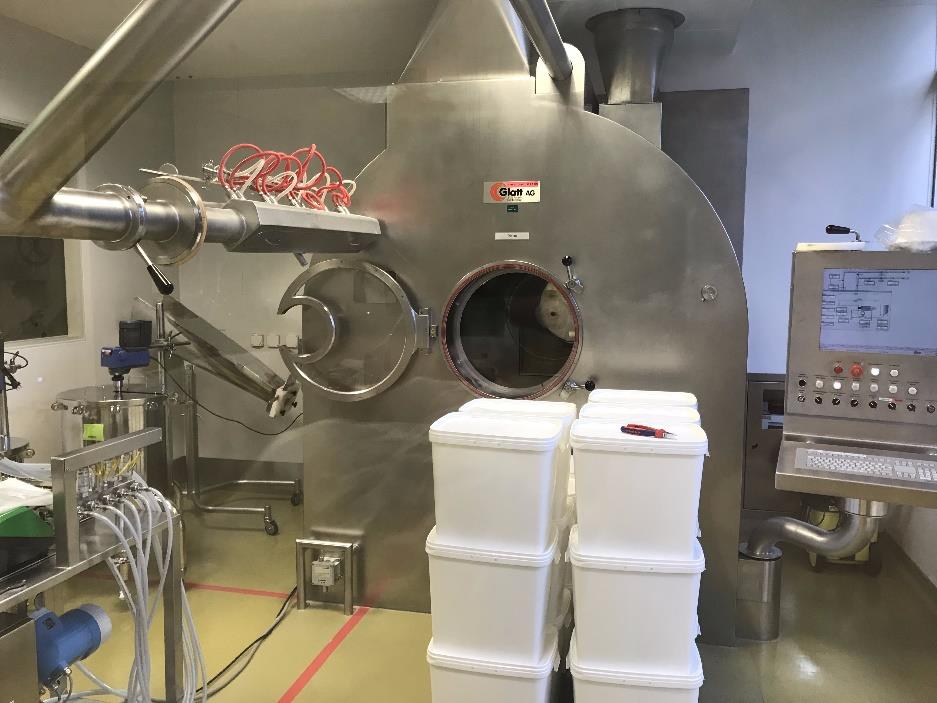 Coating Equipment Glatt GC-1500
Spraying device centered inside the drum, providing a homogeneous coating of tablets.
Drum rotation : 2-220RPM
Air input temperature : 10 -140 C
Drum motor : 3*380v50 Hz
5 Kw
Main coater size 2000*2000*2000

more info